来自格莱美的报道:重塑电子音乐的5位跨儿/非二元性别音乐人
5 Trans & Nonbinary Artists Reshaping Electronic Music: RUI HO, Kìzis, Octo Octa, Tygapaw & Ariel Zetina [repost from grammy.com]
07.01 2021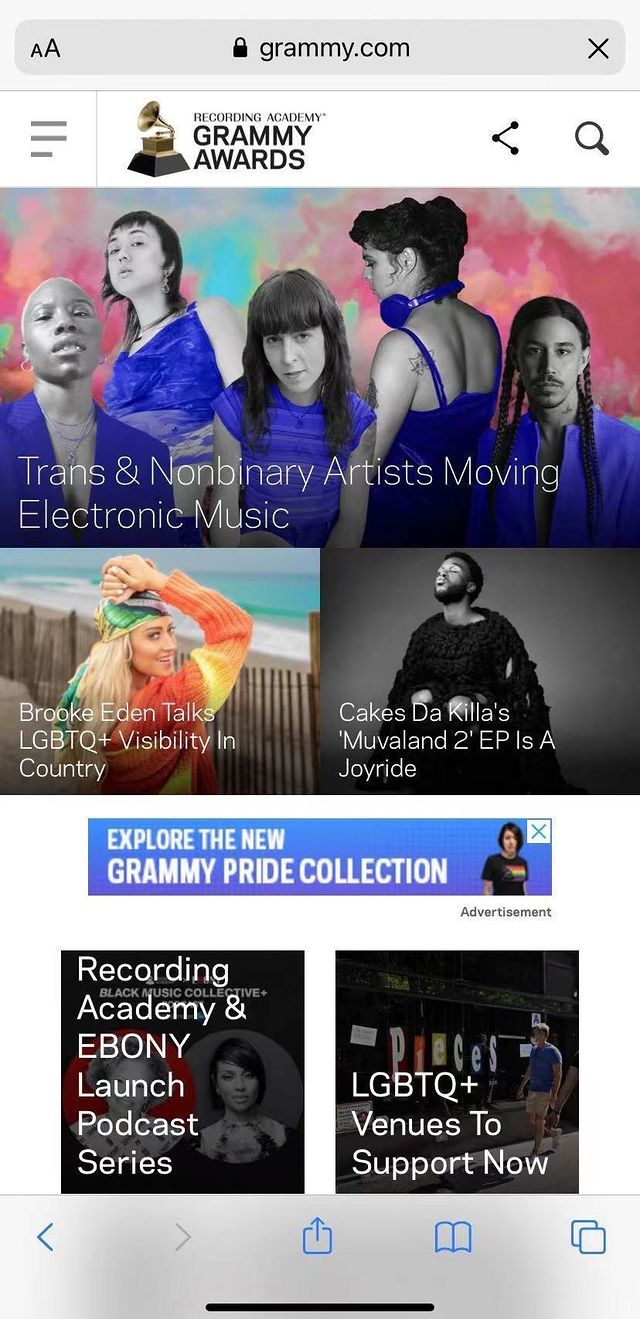 Meet five groundbreaking artists—RUI HO, Kìzis, Octo Octa, Tygapaw and Ariel Zetina—on the rise and making waves in electronic music right now

ZEL MCCARTHY | GRAMMYS JUN 29, 2021 - 12:24 PM


With her 1968 album, Switched On Bach, a collection of works by classical composer J.S. Bach performed on a Moog synthesizer, Wendy Carlos is widely credited with introducing electronic music to the world. The album won three GRAMMYs, including Best Classical Album, and inspired a generation to plug in. Though she would later come out as trans, trans identity was hardly understood, let alone accepted by mainstream culture at the time.

Decades later, electronic music has evolved, as have attitudes towards gender and sexuality. Trans artists like Arca and Sophie have broken through to become influential and GRAMMY nominated. Perhaps drawn to the freedom of expression electronic music allows or feeling supported by the community of electronic music fans, trans, nonbinary, and gender nonconforming artists are thriving today. He's a look at five artists—RUI HO, Kìzis, Octo Octa, Tygapaw and Ariel Zetina—on the rise and making waves in electronic music right now.


Worldwide Underground: RUI HO



Though the milestones of her biography alone are striking—raised in China's Guangdong province, educated at the Sorbonne in Paris, and now a fixture of the Berlin club scene—they only begin to scratch the surface of all that is RUI HO.

Divining inspiration from Paris Is Burning, Brandy, David Lynch, and classic Chinese literature, RUI HO embodies the electronic subgenre often referred to as maximalism. Like many Western musicians, she first immersed herself in pop music as a form of escapism and a subtle rebellion against the stringency of her childhood. Citing the lack of visible queer culture in China, Ho says it wasn't until she began university in Paris that she was able to embrace her identity as a trans woman.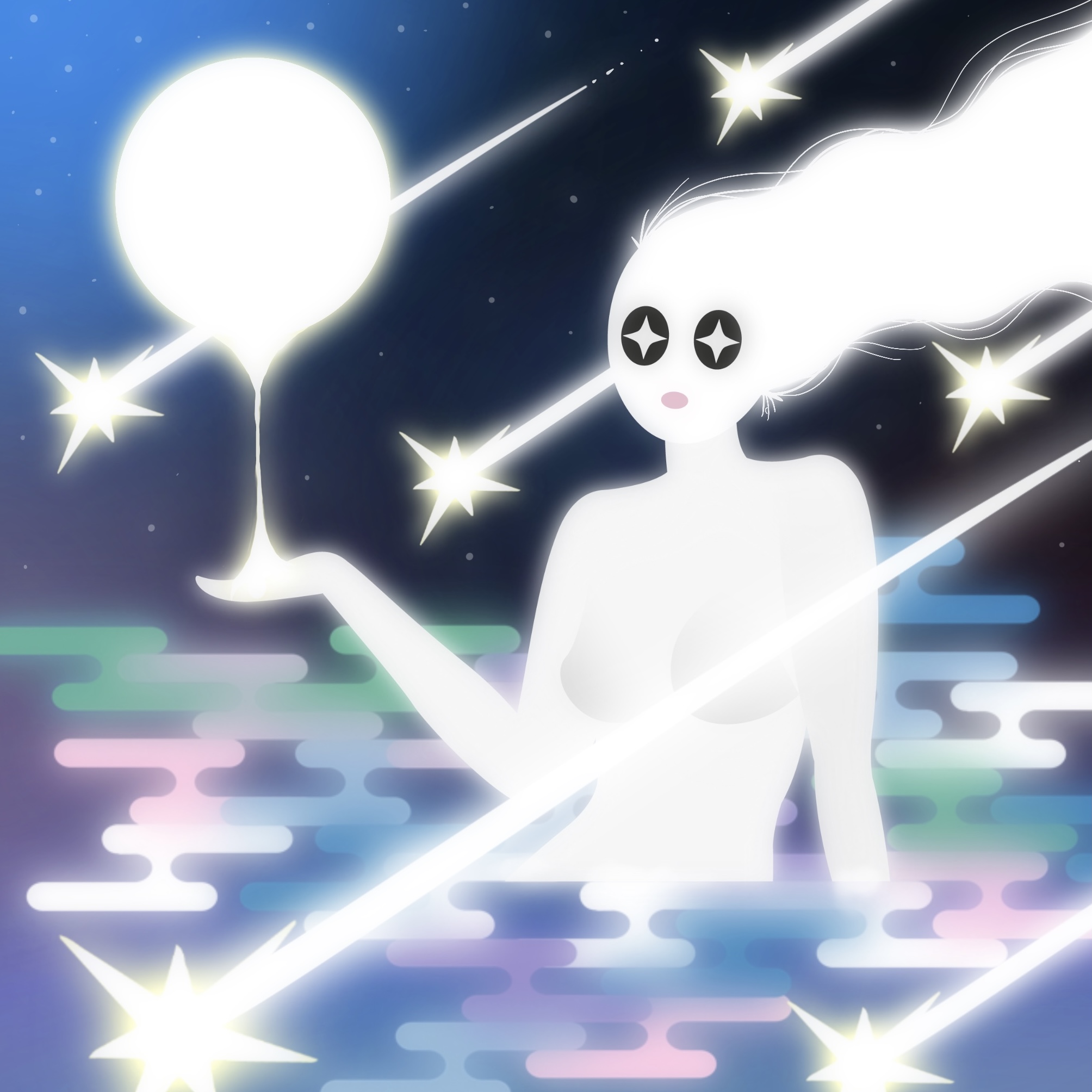 RUI HO: Legacy of a Star SOPHIE Tribute Mix

The consummately distorted vocals on her 2020 album, Lov3 & L1ght, reflect the artist's journey adjusting to a new octave range since undergoing vocal feminization during her transition. Still, the ease Ho feels in her own skin shows up in the confidence of the album's soundscape; meticulously bright synths showcase an unabashed joyousness that feels at once alien and hyper-connected to modern life on earth.



RUI HO: Heat in the Pre-summer Mix

Ho's mission to infuse traditional Chinese sounds into experimental electronic/pop music may have benefitted from unexpectedly spending quarantine in China in 2020. Though she still technically lives in Germany, it's ironic that just as music was once Ho's escape from where she grew up, music is now how she's reconnecting with her roots.

Watch TRANScendent Sounds Festival 2021 In Full: Performances And Appearances By Billy Porter, Angelica Ross, Nomi Ruiz, Shea Diamond, KC Ortiz & More


Love Warrior: Kìzis



"Love is what keeps me alive," goes the refrain on "Side of the Road," the third track on Tidibàbide / Turn, the sophomore album from Montreal-based two-spirit trans musician Kìzis. Having been candid about her struggles to survive as an artist and member of marginalized communities, this lyric is less an adage and more factual statement.

At three-and-a-half hours and 36 tracks, her newest LP is an ambitious body of work that defies genre as much as it does record industry conventions on length and format. As with her first album, 2018's Kijà / Care (released under the name Mich Cota), Kìzis weaves organic rhythms into synthesized beats, singing in English and Anishinaabemowin, the language of the Algonquin First Nation. While her choice of language contributes to the ongoing effort of cultural preservation, it also allows the artist a fuller range of self-expression.

Kìzis also expands the boundaries of electronic music on Tidibàbide / Turn, adding analogue instruments to her mainstay synthesizer, including piano, cello, and a hand drum crafted by her sister, and collaborating with eclectic artists like Owen Pallett, Cub Sport's Tim Nelson, and trans luminary Beverly Glenn-Copeland.

Ultimately, her work is about her own journey of healing. As she told The Quietus, "trauma is a memory that exists in the body and it can be with you for the rest of your life. Love is a solution, something to fill you up."


The Hammer of the Goddess: Octo Octa



As Octo Octa, Maya Bouldry-Morrison has earned a reputation as one of the best working club DJs of the moment who also happens to be one of the most innovative house producers of the moment too.

Though she established her career as part of Brooklyn's thriving underground scene, Octo Octa and her partner, fellow DJ/producer Eris Drew, left the city for New Hampshire in 2019 (before COVID-19 made fleeing the city a trend). There, the two artists enjoy the sounds of nature and run a label together, T4T LUV NRG. Perhaps inspired by her woodland home, Octo Octa's 2021 EP, She's Calling, offers a smattering of the pastorale through the prism of feminist spirituality.

Having begun making music before her transition, Bouldry-Morrison took on the challenges of coming out in the public eye with aplomb, regularly widening the scope of conversation to the systemic biases that face the trans community—particularly trans women of color—and redirecting proceeds from her label to various causes supporting trans equality.

Despite being unapologetically political, Octo Octa is emphatic that her work is ultimately a celebration of love, telling Paper that "this music is a technology for healing and we want it to be understood that trans love helps power that."


Liberation Leader: Tygapaw



For Dion McKenzie, the Brooklyn-based artist known as Tygapaw, the protest movements of summer 2020 hit different. Only days into June, they released Ode To Trans Black Lives, an EP of melodic techno and spoken word by author and activist D-L Stewart, aimed at supporting Black trans and nonbinary voices missing from the conversation.

In November, Tygapaw went further, releasing their debut LP, Get Free, on Mexico City-based label NAAFI. A timely, politically charged concept album that directly responds to the urgency of the moment, the album is also the artist's encomium of Detroit techno history.

Paying homage to the genre's early days allowed Tygapaw to celebrate Black excellence while also providing an excuse to use a Roland MC-505, the long-discontinued successor to the more widely-known 303, used frequently on late '90s techno records. Thematically, they also drew from their Jamaican heritage, both through history and their own personal experience as a queer Jamaican person in New York City.

As a nightlife promoter, Tygapaw is known for creating spaces that became acts of resistance for marginalized folks, infusing events with a sense of empowerment inspired by elements of Jamaican dancehall. As a producer, Tygapaw is creating music as an act of resistance but more importantly, of liberation.

Meet The First-Time GRAMMY Nominee: Arca Is Expanding Latin Music On Her Terms With Electronic Album 'KiCK i'


Wanna Be On Top: Ariel Zetina



If you follow Ariel Zetina on social media, you'll quickly learn that the Chicago-based, Florida-raised techno artist isn't shy about supporting her friends' projects, amplifying causes important to the trans community, or her love for Tyra Banks.

Zetina shares less exuberant thoughts with her followers too, from challenges with trans-specific medical care to contending with anxiety and addiction. Thus, it's no surprise that her 2020 EP, MUAs at the End of the World, confronts the dichotomies of modern queer life with cunning self-awareness. Released on London-based imprint Femme Culture, the release explores several layers of the complicated relationship between aesthetics and identity in the selfie era, set to corporeally pulsating techno.

Beyond its relatability to many trans, nonbinary, and gender nonconforming folks, the EP and its follow-up remixes turned up the volume on murmurs that Zetina was not only an artist to watch but one to be reckoned with.

Fashion designer and friend-of-Kanye Virgil Abloh seems to agree. He recently featured Zetina's track "Security Theatre," on his show for NTS, the influential internet radio station. And though she put forth a steady drip of DJ mixes during the year off the road, her return to live DJing this summer is undoubtedly the best way to witness the artist doing what she loves: "trying to manifest joy on the dancefloor."

Cakes Da Killa's New 'Muvaland 2' EP Is A Joyride Back To '90s Ballroom