---
何登科
Night Swimmer
2019年开始活跃于武汉的独立电子音乐人 Night Swimmer (本名何登科),以专辑《山水》和《惊流》获得关注。其音乐多情善感,实验拼接中式旋律和90年代摇滚气质,在灵动的采样和电子模拟音色中藏匿惊悚与惆怅。2022年夏天,他在北京厂牌 Shy People 发表酝酿已久的全新专辑《
Xia Ye
》,并获得 Bandcamp 当日最佳专辑称号。随后发表分别由 RUI HO 和 Ciel 制作的混音单曲。
---
Grown out of the raw and wild underground music scene in Wuhan, He Dengke (Ethan), a self-learned producer, started his music project as Night Swimmer with two full-length albums,
SHAN SHUI
and
SHOCK RIVER
. His music meanders through whimsical samples and animated analog sounds, capturing the juxtapositions of startling thrills, imaginative creatures and tender nostalgia. Essentially a Chinese musician, his music weaves together moments of 90's Chinese psychedelic rock and fourth world electronic sounds, fully steeped in gossamer-like Chinese melodies, conjuring up an immersive, distant reverie yet still reflecting all personal real-life sentiments. As a further step in his music trajectory, his new album,
Xia Ye
, released on Shy People in 2022, showcase again his long-fermented ingenuity and spirituality in Electronic music. Following this album, a dance remix maxi-single featuring Ciel and RUI HO was released in the same year.
武漢の生々しくワイルドなアンダーグラウンドミュージックシーンから生まれた
何登科
(Ethan)は、ナイトスイマー(Night Swimmer)として、SHAN SHUIとSHOCK RIVERの2枚のフルアルバムで音楽プロジェクトを開始しました。 90年代の中国のサイケデリックロックミュージックに触れながら、彼の音楽は気まぐれなサンプルとアナログシンセサウンドを蛇行し、オリエンタルなメロディーに完全に染み込んだ驚くべきスリルと優しいノスタルジアの並置を捉えています。彼の音楽の軌跡のさらなるステップとして、彼の新しいアルバム、
Xia Ye
は、Shy Peopleの下でリリースされ、電子音楽における彼の長年の創意工夫と精神性を再び披露します。
---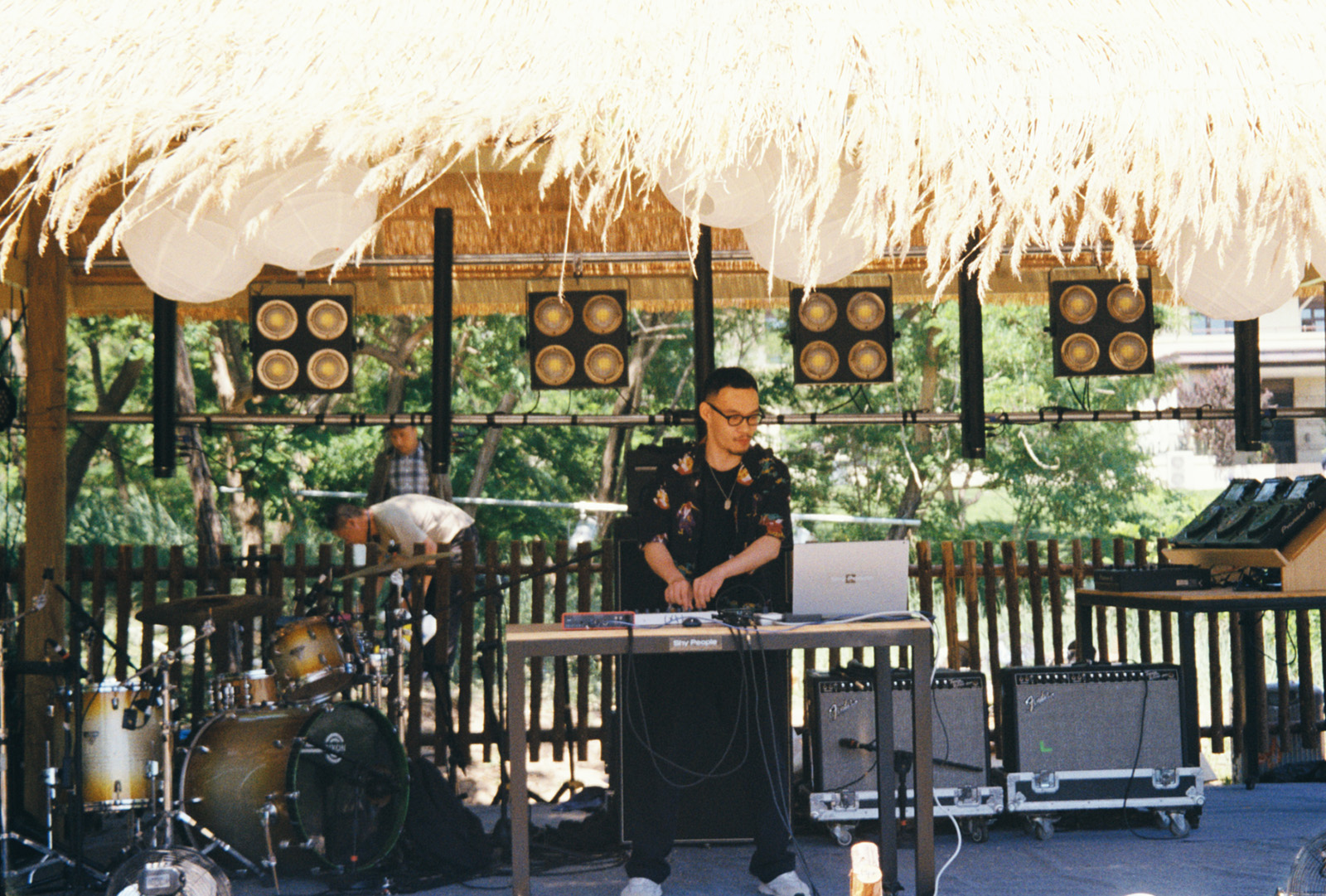 Zhao Dai on Board 2021, Aranya
---
Xia Ye
2022
Versus RUI HO & Ciel
2022
山水 (SHAN SHUI)
2019
惊流 (SHOCK RIVER)
2019
---
Portrait by Jialiang Zhong
Live Pic by 釒土
---